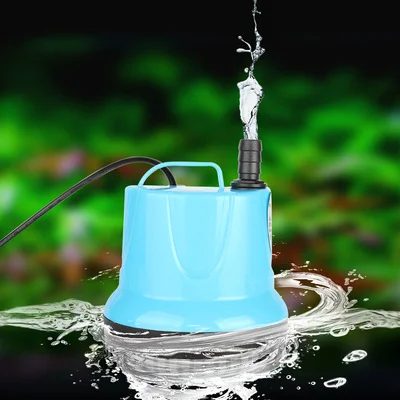 Applied to the fish tank, pond, garden fountain, flowing watercraft and hydroponic systems, etc.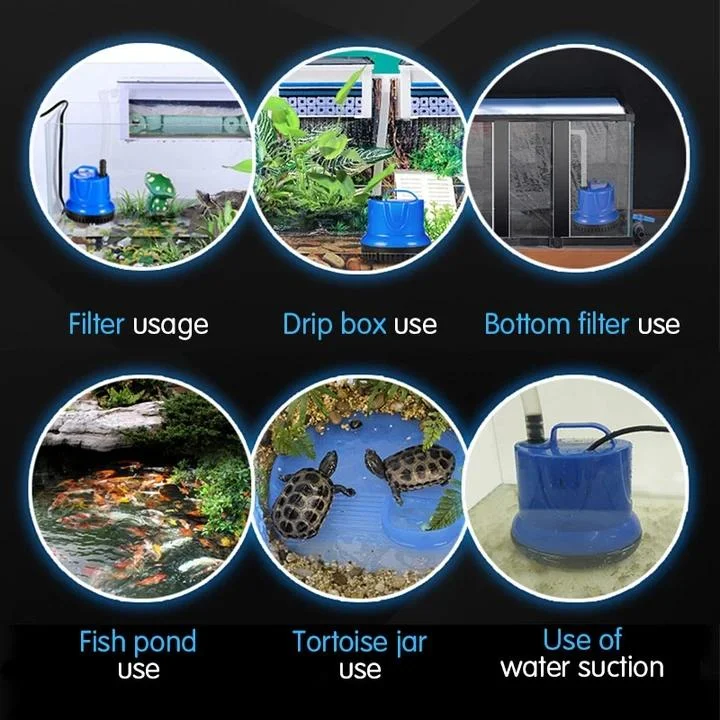 【Low water level design】
Large sucker design at the bottom of the pump help keep it in place, 360 degrees surrounded by water, more hydraulic, 100% submersible.
The water inlet is close to the bottom of the water tank, and the water can be pumped as low as 5 mm, and the water is absorbed more thoroughly. 360-degree pumping and excretion, no dead ends to absorb water, solve the problem of cleaning fish!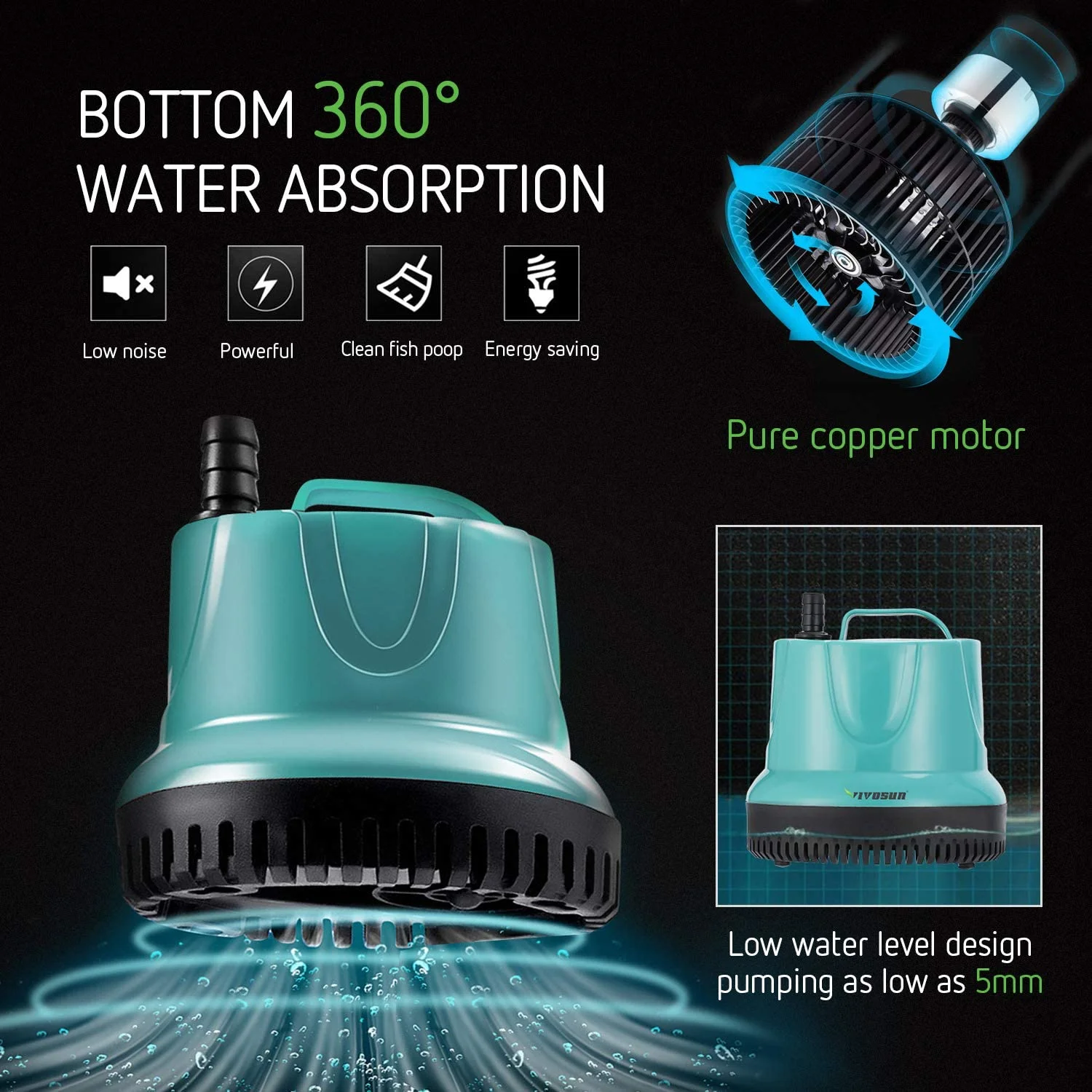 【Ultra-quiet and corrosion-resistant】
This water pump is designed for reliability and ultra-quiet operation to provide years of service, energy-saving, and low power consumption.
Ceramic shaft core adopts high-strength wear-resistant rotor, acid and alkali resistance, and corrosion resistance.
The pump motor is sealed with high-quality resin and has better insulation performance, which can effectively prevent water leakage and electric leakage.
Smart control, dry running automatically cut power.
Built-in thermal protection chip, intelligent anti-drying; pure copper wire, more stable power, longer service life, and more energy-saving.
(Dry running increases the motor temperature, then the CPU pump turns off automatically, but the motor restarts after the temperature drops. Therefore, we need to cut off the power immediately when the motor is automatically turned off. This feature can effectively reduce the damage caused by dry running).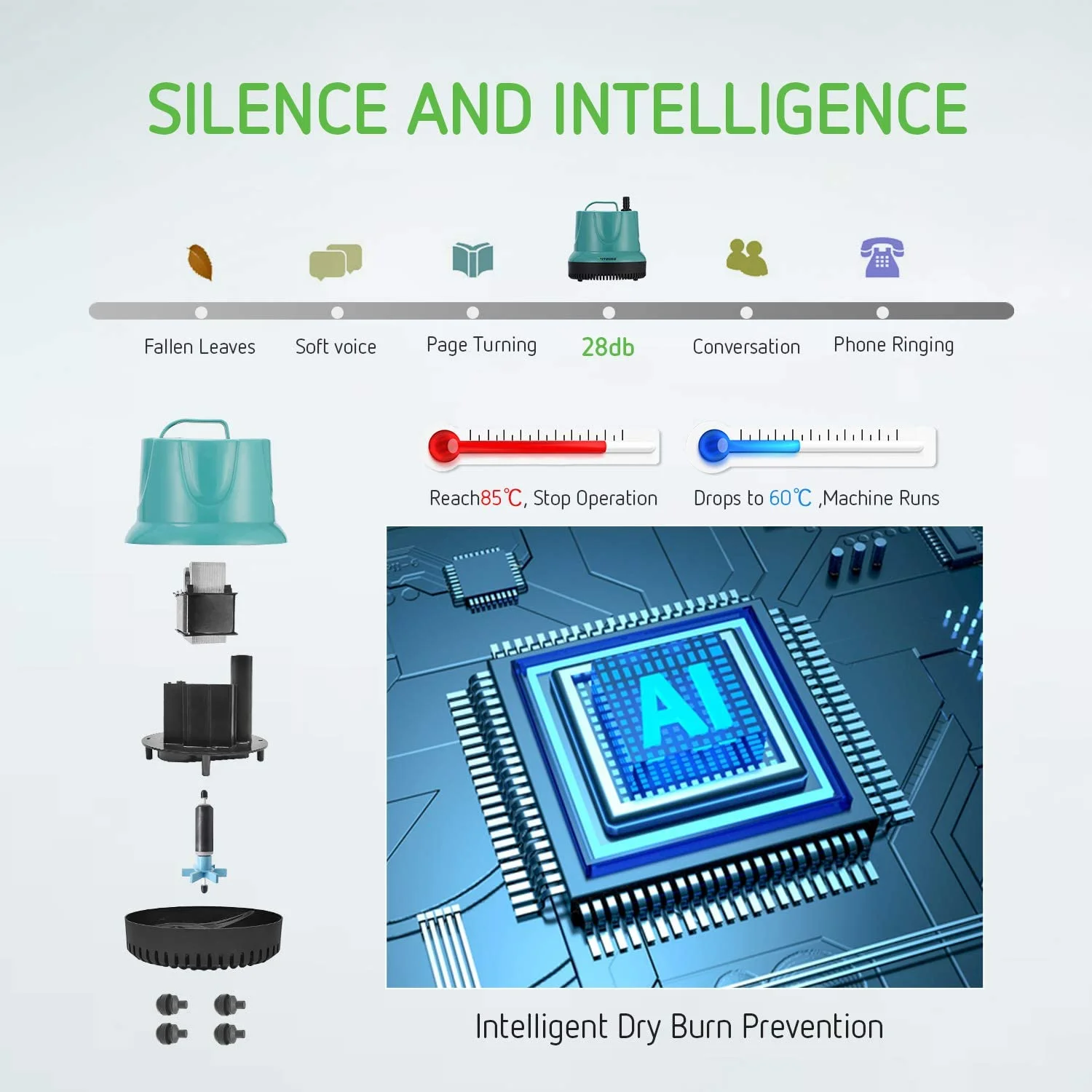 Water pump set contains: 15W bottom suction pump + 1.5m 12mm water pipe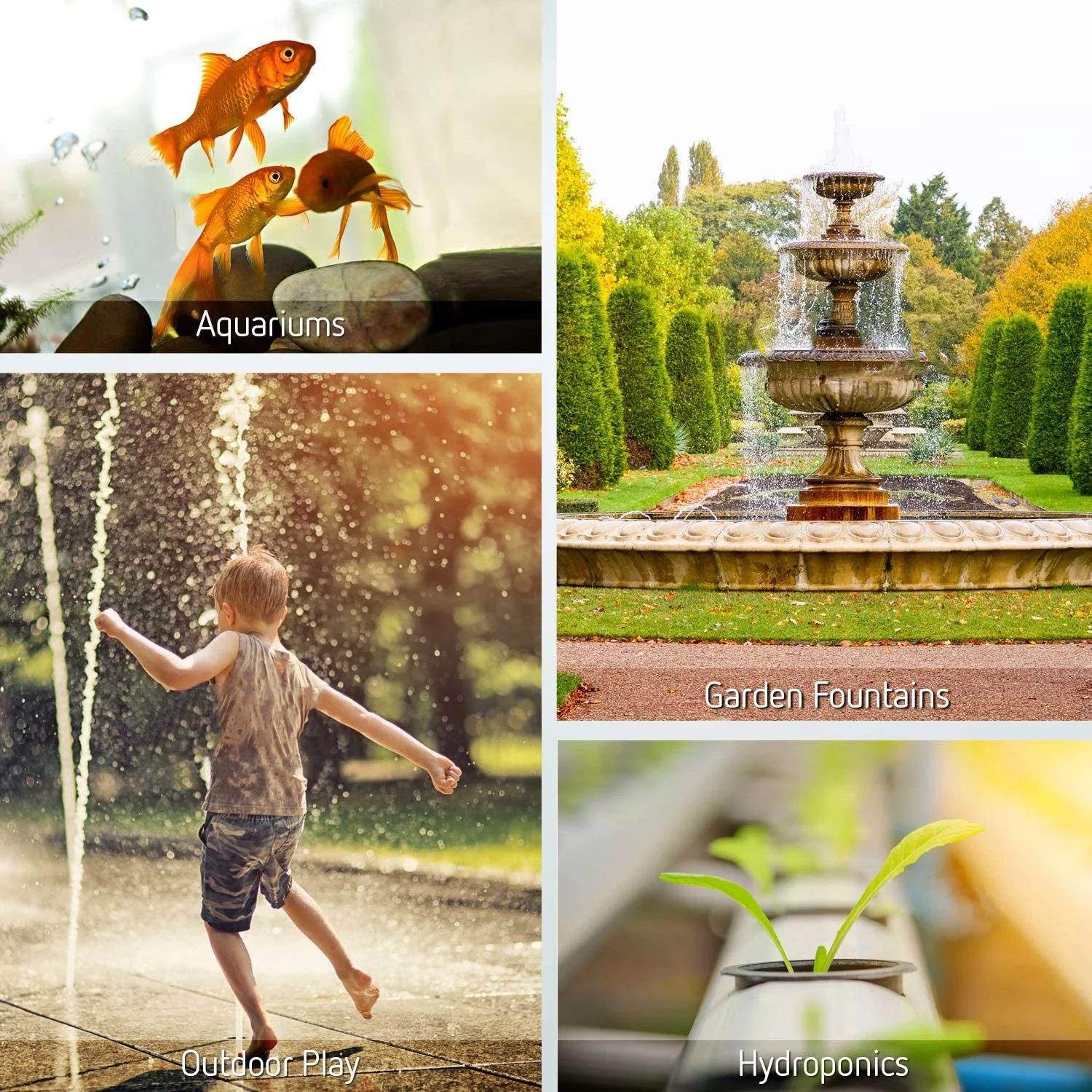 Super durable and reusable; provide 12 months warranty; if you have any questions about the product you received, please feel free to contact us.